workshop
Satellite high-speed processing chain workshop: a game changer for the space industry
Date: Tuesday, 23rd March 2021
Location: Online
The H2020 S4Pro project has the pleasure to invite you to the "Satellite high-speed processing chain workshop: a game changer for the space industry" free online workshop.
To register please contact: s4pro-coordination@eurtd.com
Objectives
Hold an interactive workshop enabling us to share information but also obtain valuable feedback regarding future plans and the timeline for our results to be part of future missions. [

10:00-13:00 (CET)]

Organise B2B meetings in the afternoon between potential stakeholders and one or more partners to discuss concrete topics and potentially collaboration [

14:00-16:00 (CET)]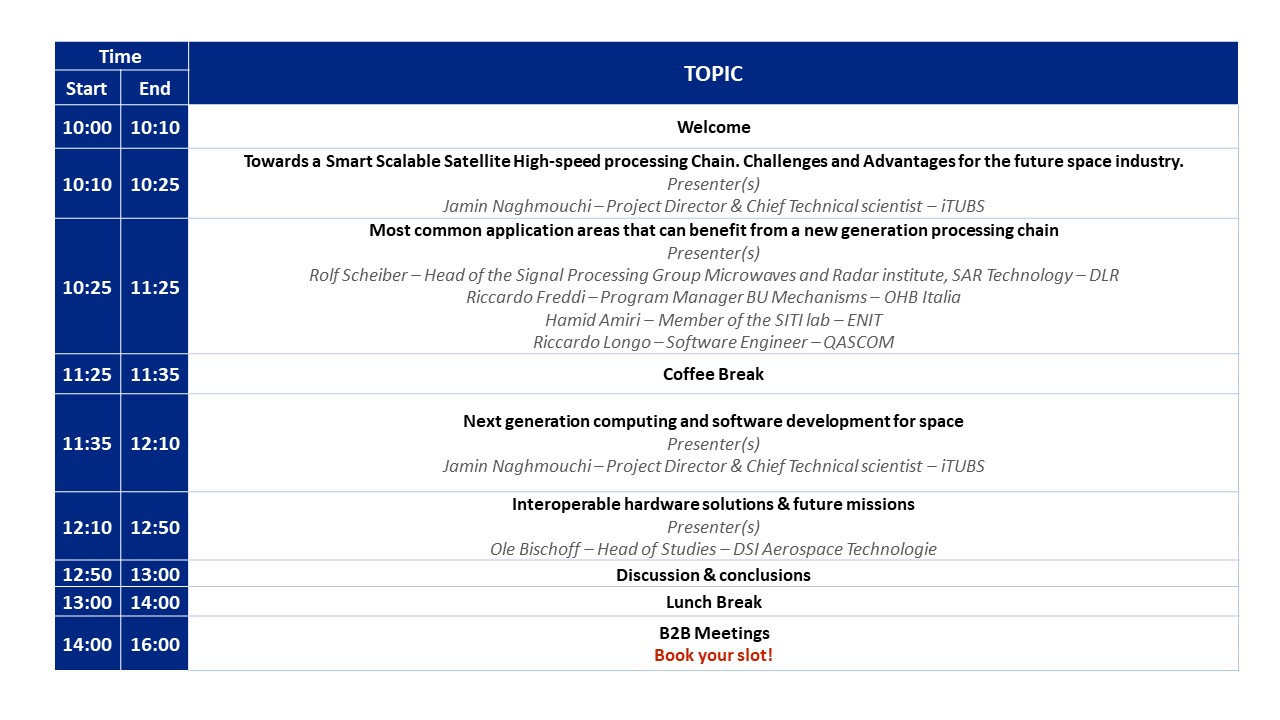 Despite the fact that the Workshop has already been held, we invite you to check out our partners' B2B profiles and contact us if you are willing to meet one or more of them.